Dr. Mike's guitar
May/20/14 11:50
This here is Dr. Mike's third Snider guitar, a Rocco P with curly Maple top, BRW fingerboard, and genuine Mahogany body and neck. I really hated to see it go, but since he paid me and all….
This one was completed about 2 years ago. Right before I moved to NY, actually. In fact, this was the last Snider guitar build in Denver.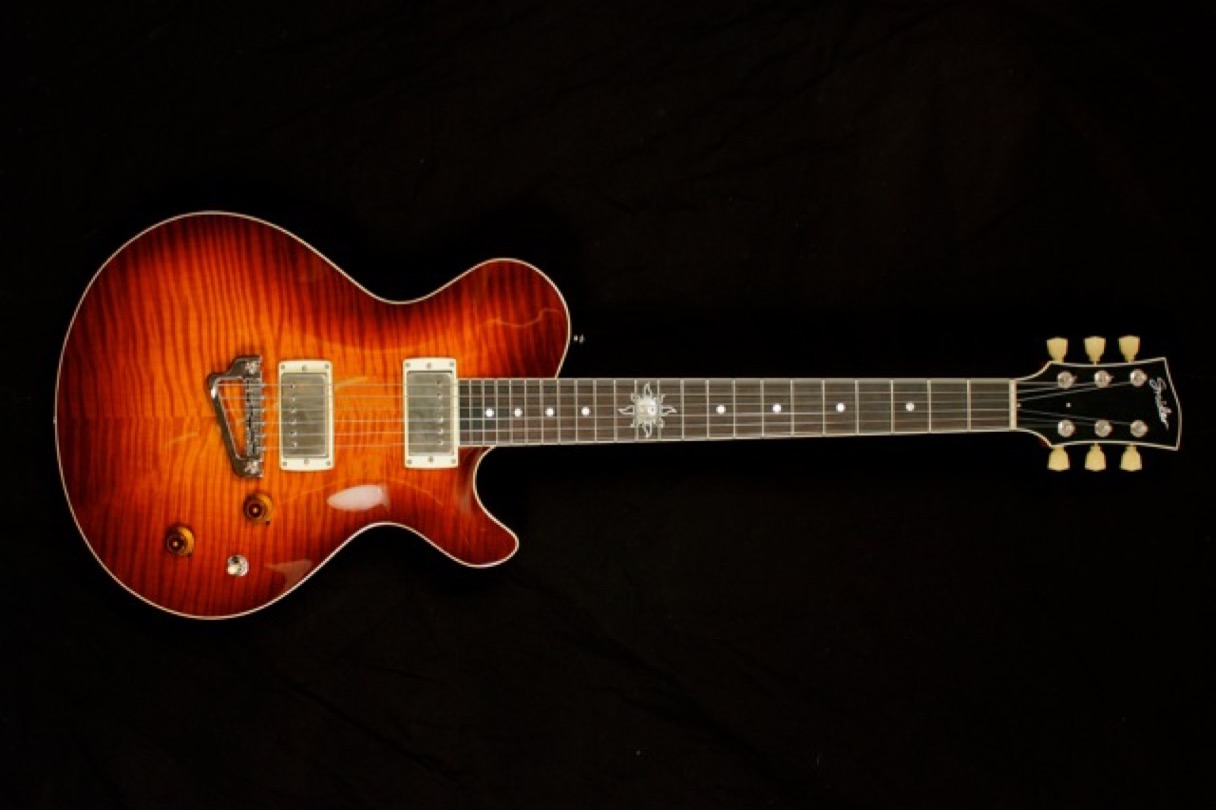 Here's the curly maple top all book matched and glued up:
: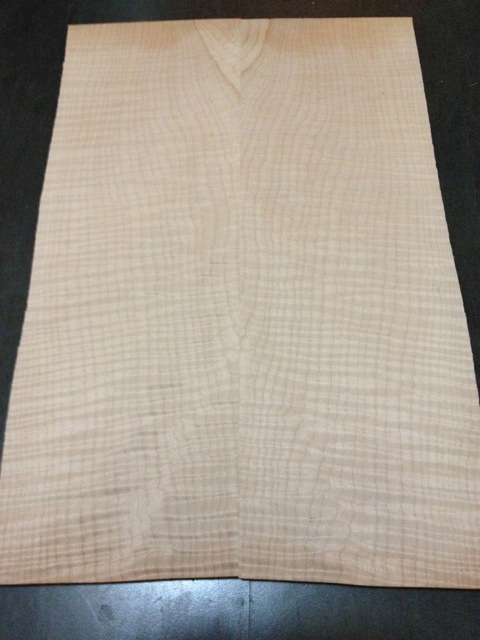 And the body and top cut to size: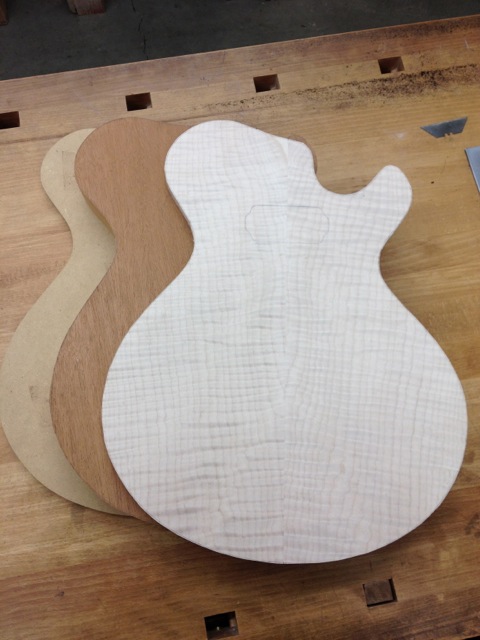 Hogging out the chamber with the drill press again: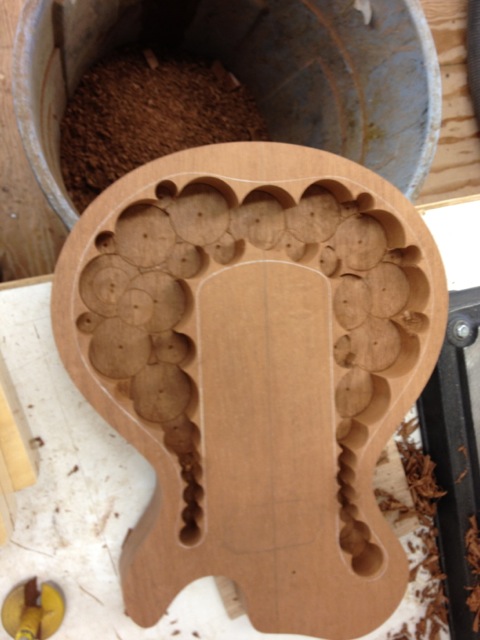 Then clean up with the router and template: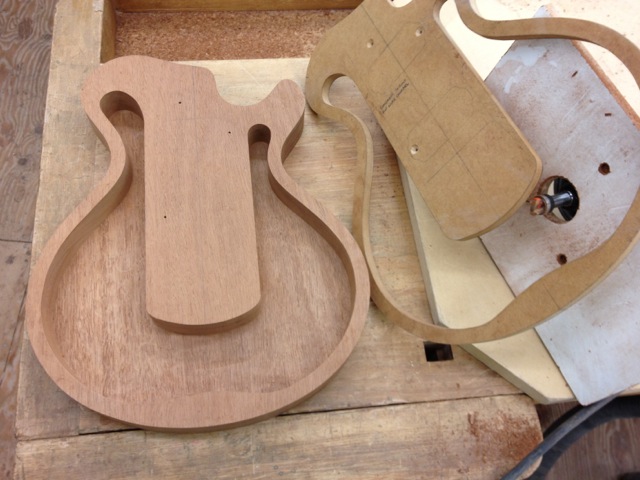 Here the inside of the top has been carved and cleaned up: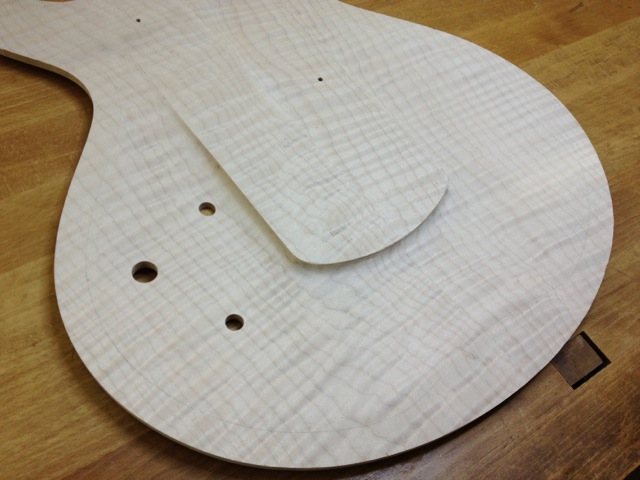 Truing up the neck blank: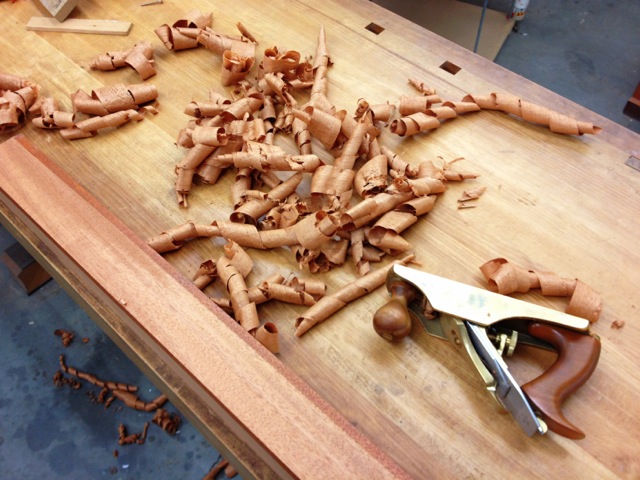 And cutting out a couple one-piece necks: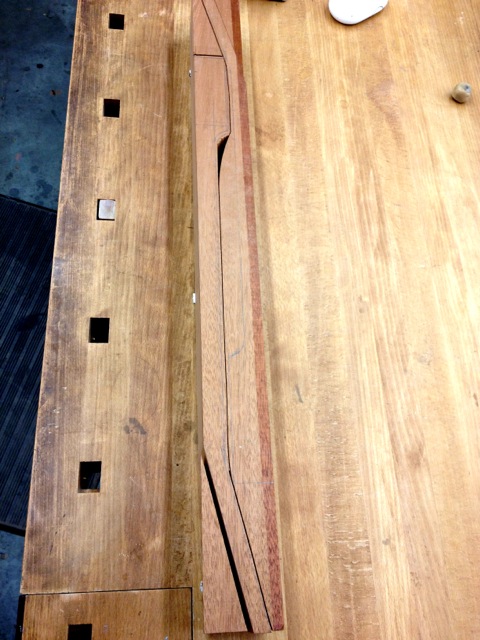 Truss rod channel routed: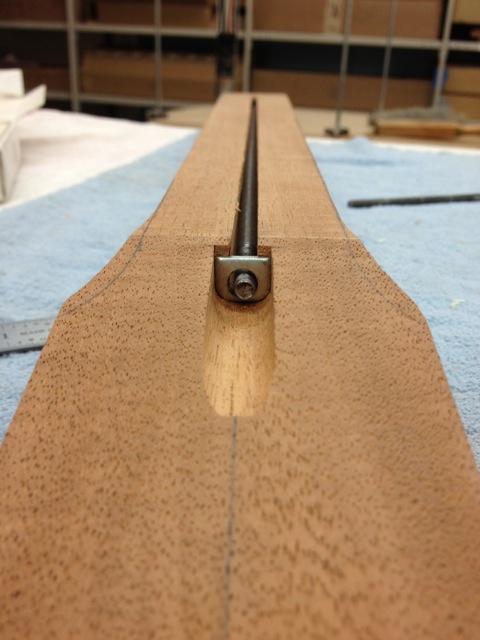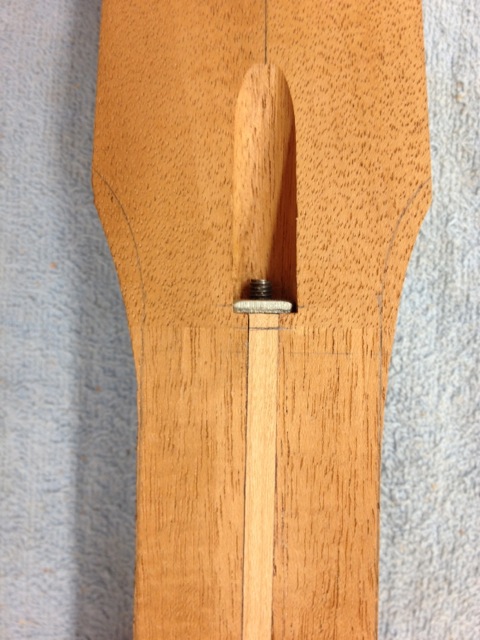 Jumping ahead a little with the neck. I can't seem to find any more progress pictures of this. Some more nice, dark BRW though: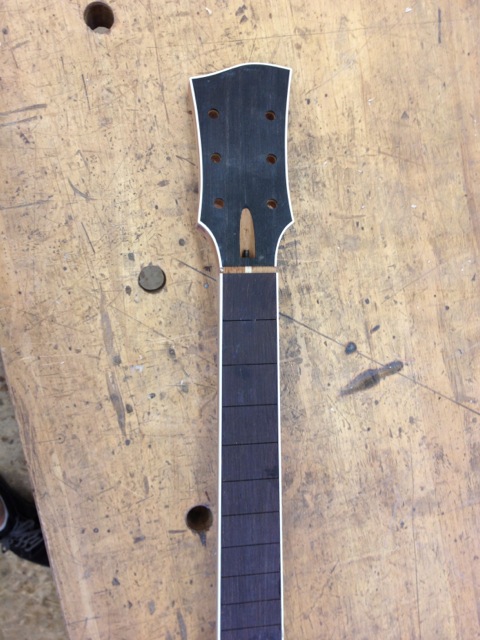 And putting the correct angle on the bottom of the tenon. I leave the bottom of the neck pocket flat. Also notice that the top is only roughly carved. I finish that up once the neck is fitted exactly right.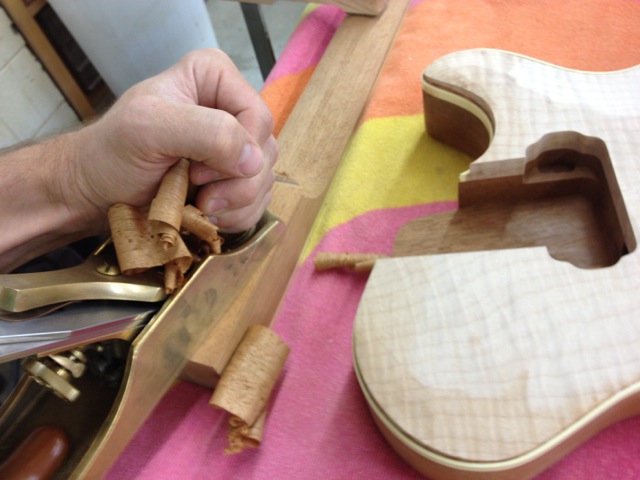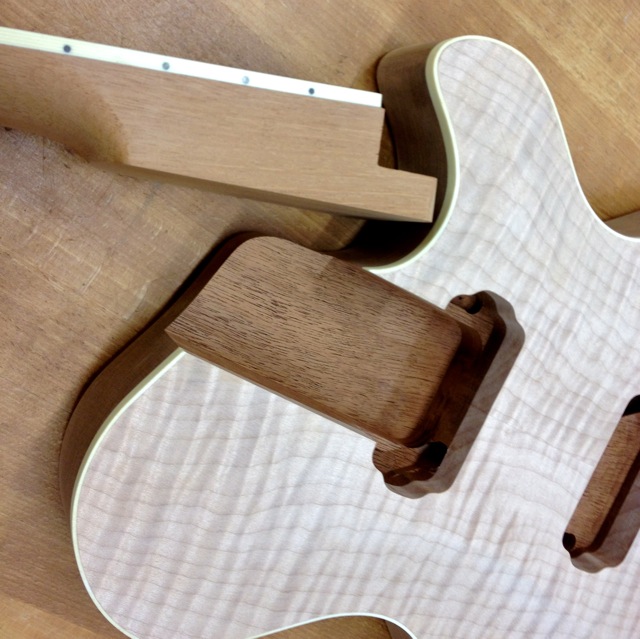 Looking goodly.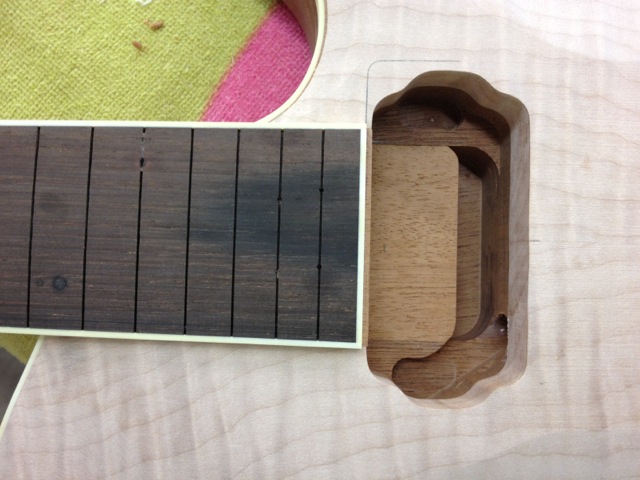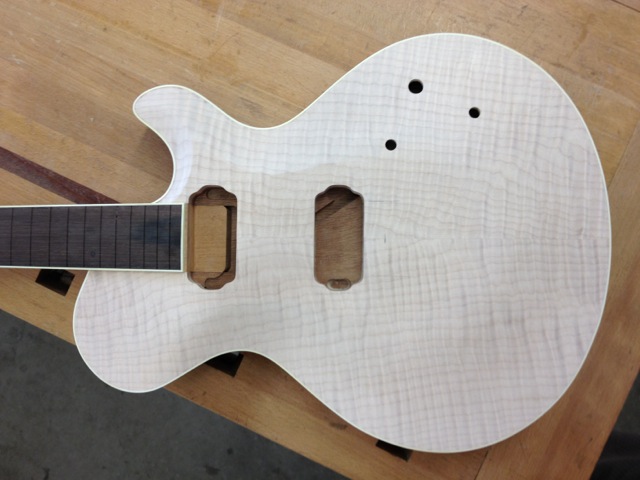 Fingerboard inlaid and fretted. Again, some missing shots, obviously.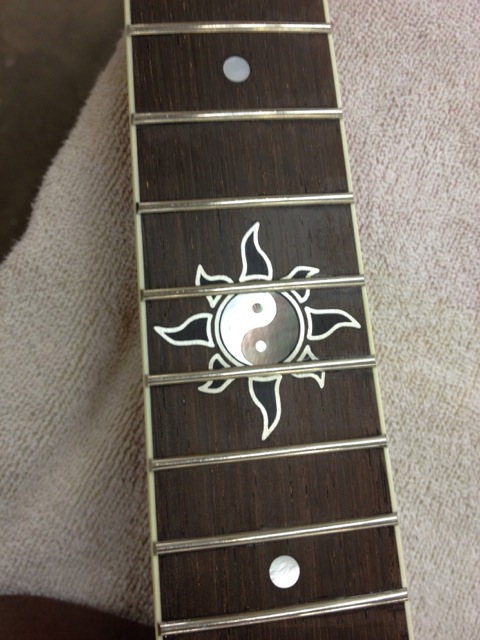 Into da boot for color coats and clear coats: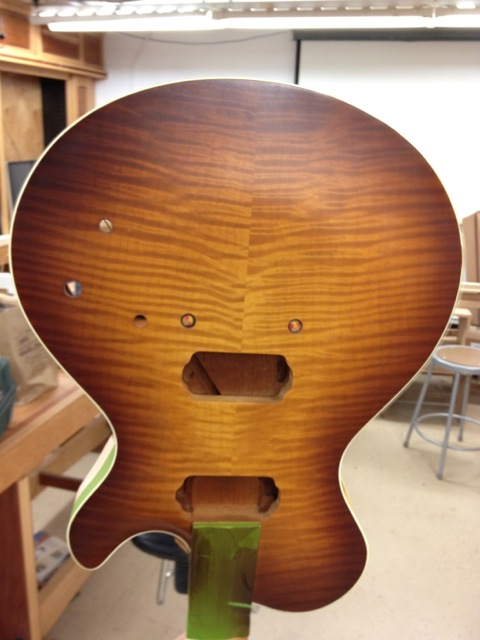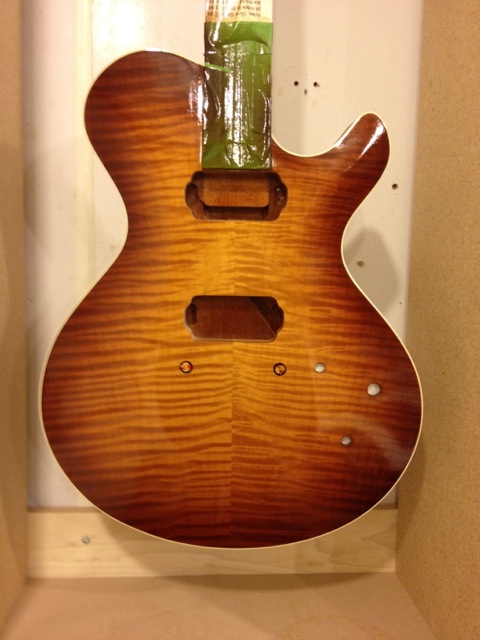 And a little custom truss rod cover. That wasn't easy. The letters are nickel silver. And even though they're proud of the surface, they're actually inlaid into the maple. I carved the cavities out with an exacto knife.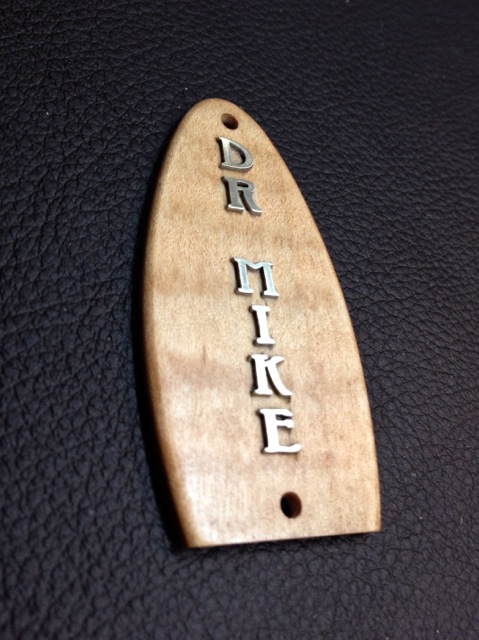 Ready for assembly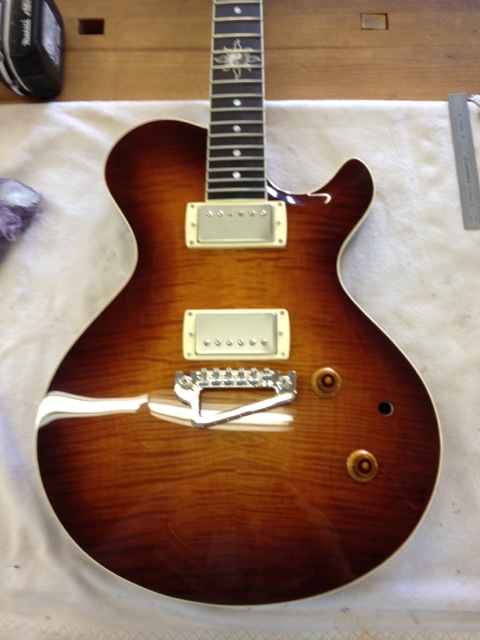 Wiring it up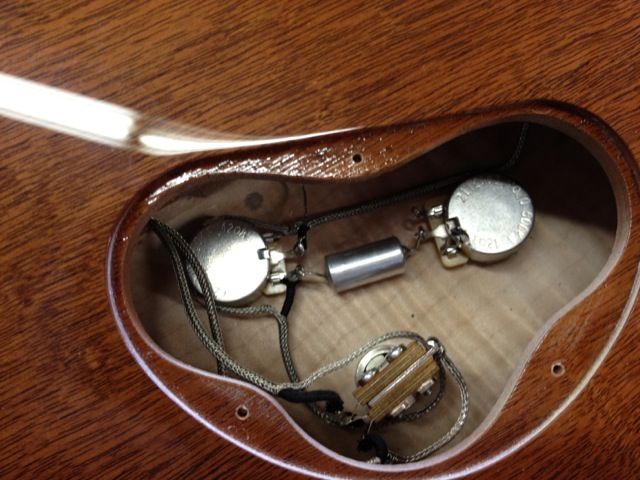 Shazam! Now it gets lots of love from Dr. Mike, who's a great player, (and an awesome dude) by the way.