Finishing Up The Clouds
May/28/14 02:45
Backing up to last week….

Before the epoxy fully cures, I carefully slice off as much as I can. Once it cures, the epoxy I use is as hard as a rock.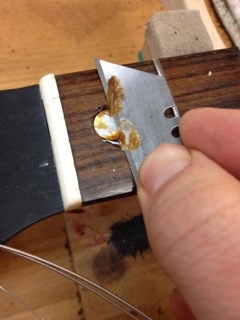 Once the epoxy is fully cured, it's time to level the pearl and make it flush with the fingerboard. And let me tell you, working between the frets is a pain in the ass, especially up near the end. I start with a small file, and once I start getting really close, I switch to a razor and use it just like a card scraper. I figured out a few years ago that pearl scrapes really well. After that, I move on to a series of wooden coffee stirrers to which I've glued various grits of sandpaper.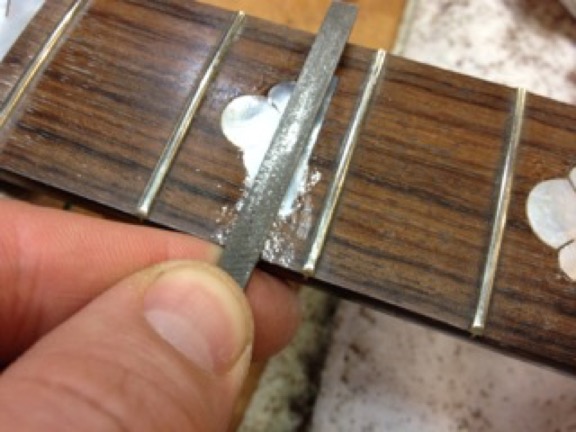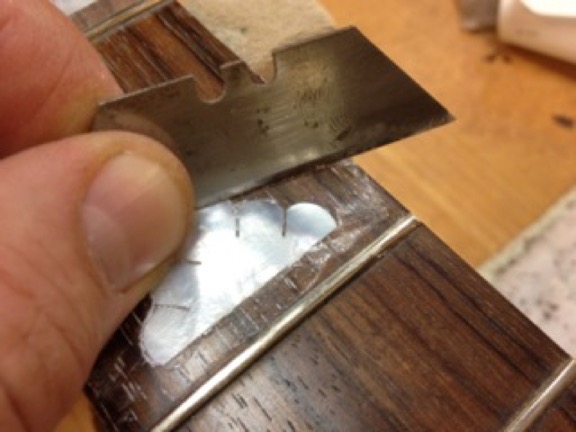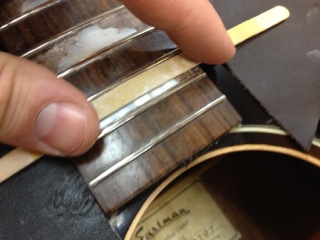 Here it is all done with some fingerboard oil! Stay tuned for full frontal shots - I'm adding an inlay to the headstock as well first.